Welcome Dr. Arya!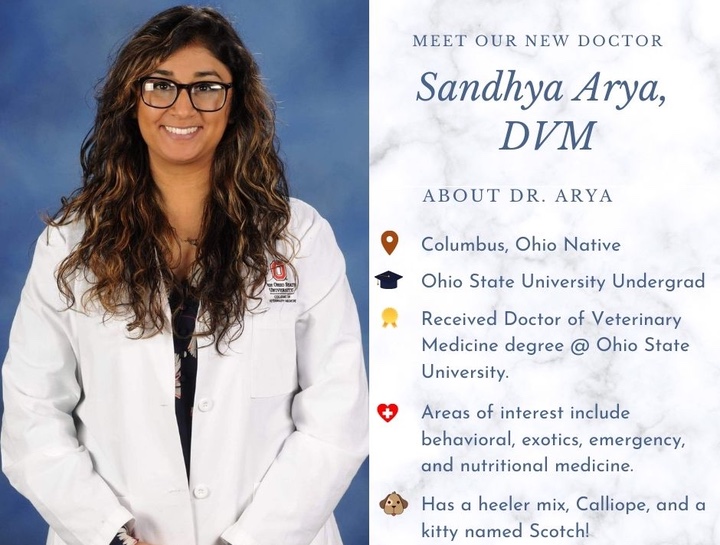 July 27, 2022
Please join us in welcoming Dr. Arya to our CAC team!
The Colleyville Animal Clinic Team is excited to announce the newest veterinarian to our team, Dr. Sandhya Arya! Dr. Arya graduated in May 2022 with a Doctorate of Veterinary Medicine from Ohio State University, and is excited to start providing top quality care for our incredible patients and pet parents.
To schedule an appointment with Dr. Arya or one of our veterinarians, call us at (817) 281-3449 or request an appointment online.